Home
Main content starts here, tab to start navigating
Slide 1 of 7
Slide 2 of 7
Slide 3 of 7
Slide 4 of 7
Slide 5 of 7
Slide 6 of 7
Slide 7 of 7
ABOUT US
Community means everything to us at The Hayden, a restaurant where everyone is welcomed to come together. We're a friendly space, where we mingle our deep love and respect for the classic Jewish delicatessen with the charming southern vibe of a South Texas diner.
With The Hayden, we set out to create an all-purpose (and eventually all-day) neighborhood spot where the food and cocktails will be creative and thoughtful, just not overthought or fussy.
We want to serve you delicious food and deliver authentic hospitality; quite simply a reimagining of your typical old school diner. Come to think of it, that is why we got into this business in the first place!
The team at The Hayden is more than ready for you to take a seat, break some bread with us (we'd recommend the Pastrami & Swiss), and finally find a place that reminds you…we aren't really so different from each other, after all.
Thoughtful NOT Overthought
Menus
View what we think are our favorite dinner dishes
View Menus
Serving Hours
MONDAY: CLOSED
TUESDAY-THURSDAY: 8AM - 9PM (BREAKFAST 8-11AM)
FRIDAY: 8AM - 10PM (BREAKFAST 8-11AM)
SATURDAY: 10AM-10PM: (BRUNCH 10-3PM) & (DINNER SERVICE 5-10PM)
SUNDAY: 10AM-3PM BRUNCH SERVICE ONLY
BRUNCH AVAILABLE SATURDAY FROM 10AM-3PM & SUNDAY 10-3
Breakfast for Dinner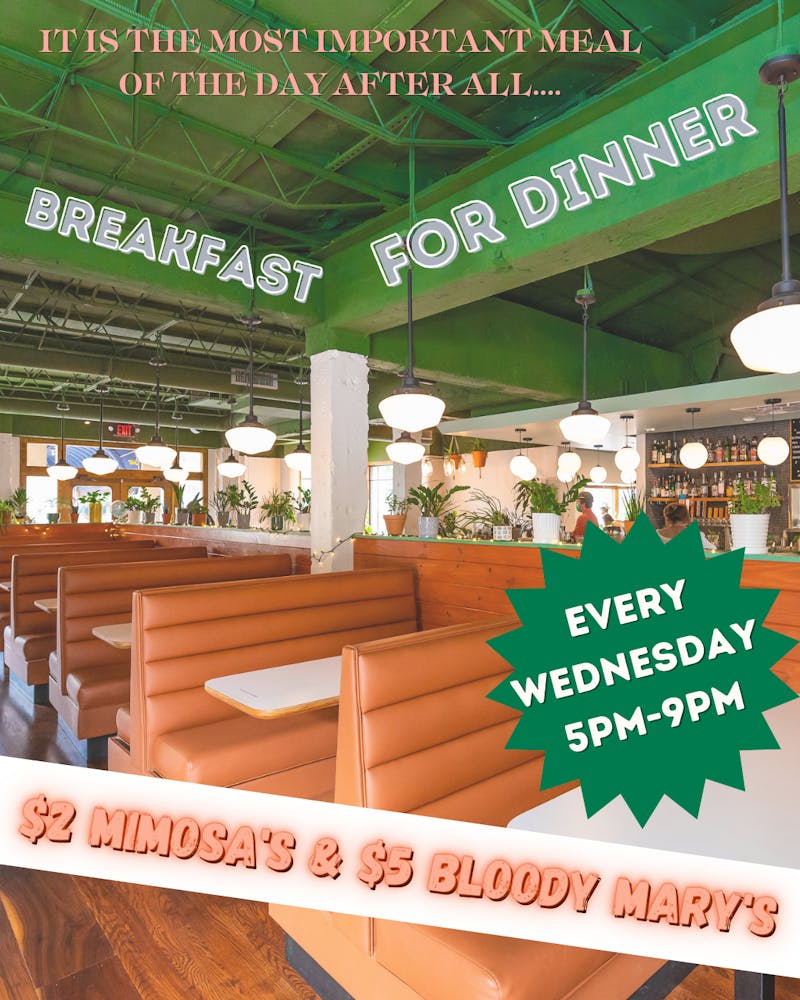 For nights you just want an excuse to have the best meal of the day twice.


Breakfast for Dinner will be available every Wednesday from 5pm-9pm.
Don't fret, we'll also have our full dinner menu available, too. Check out the menu here.